KAOLIN
Kaolin, or 'china clay' as it is ordinarily called, is a hydrated aluminum silicate crystalline mineral framed over a long time…
HSCAS
HSCAS is a SELECT hydrated sodium calcium aluminosilicate duly KILNED and processed to enhance the adsorption
ZEOLITE
Zeolites are a hydrated classification of aluminosilicates containing alkaline and alkaline metals.
BENTONITE
Bentonite is an exceptionally absorbent, thick plastic clay which is an important binding, fixing, absorbing and greasing up specialist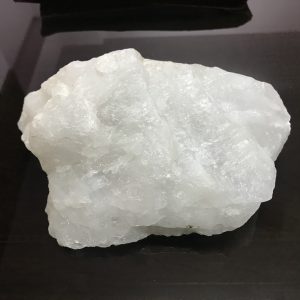 QUARTZ
Quartz is quite possibly the most well-known and notable minerals in the world. Most popular as the key constituent of glass, quartz offers different uses going from solar panels to construction granulates.
CALCIUM CARBONATE
Calcium carbonate is perhaps the most abundant minerals on Earth and records for
Light Kaolin IP
For Cosmetics, clear the skin of excess oil, dirt & pollution & in Veterinary Health Care Products as anti diarrhea agent.
TALC
Talc can be considered as the mildest stone on earth, it is a super adaptable mineral esteemed for its assorted properties by a wide scope of uses.
DIATOMITE
Gotten from the remaining parts of the infinitesimal fossilised ocean or freshwater green growth, diatomite is a naturally occurring, adaptable mineral utilised in a
DOLOMITE
Dolomite Mineral could be a twofold carbonate rock with composition of calcium & magnesium whose extent shifts as per the mining zone.